Nonferrous Rolled Metal in South East England
1
London Chemicals, LTD, Westergate
6000 тонн. бесплатно. Al2O3 54-60% Ni 3.0 - 4% Co 0.45 - 1.0% P 0.4 - 0.5% Fe 0.60 - 0.95% Na 2-4.40% S 0.3-0.6% As 90ppm Ca 6-7ppm Cd 1ppm Pb 5-19ppm H20 5.0-15%
€
15,000
-
15,500
/t wholesale
FCA
Трейдэнергопром, LLC,

UA
London, GB
Sale BT 1-0 and BT 1-00 cylindrical titanium ingots (as per GOST 19807-91). The products were certified in accordance with the international standards. The products were manufactured by Zaporizhzhia
up to
$
6,000
/t wholesale
CIF
Промнефтеарматура, LLC,

RU
London, GB
Экспортируем Медь Катодную пр. Казахстан все необходимые доки есть.
Комербудавтотех, LLC,

UA
London, GB
Алюминий первичный a7, a8 на экспорт.
Barus Holding Group, JV,

UZ
London, GB
Алюминий в чушках. Объём 10.000 тонн в месяц. Условия поставки ФОБ/СИФ.
We can ensure the supply of products of aluminum alloys: the following brands, according to GOST and TU RF, AK12M2: AK9M2: AK5M2: AV-87. These alloys are only on request release, payment full 100%.
Ladies and gentlemen, I suggest you buy from Russia , non-ferrous metals, namely copper cathode. aluminium. lead. zinc. tin. titanium materials, alloy of aluminium and zinc, and more allowed to
TemaFoods, SPRL,

BE
London, GB
Продаём алюминий марки 6ххх и другие марки с высоким содержанием алюминия в слитках. Дополнительная информация по e-mail.
New ads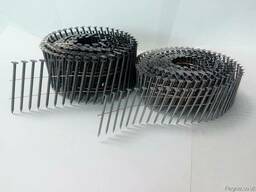 Гвозди (Nail) ершеные сваренные в катушку, London.
from €1.32 /тыс.шт. wholesale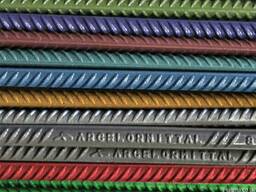 Rebars, London.
Metal construction, engineering consulting, London.
Алюминий в чушках А7, London.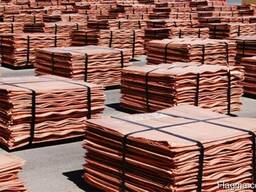 Electrolytic Copper Cathodes Grade A, - 15% LME FOB, London.
Metal raw material, London.
×
×
"Nonferrous Rolled Metal" in regions
×
×