Forest Products in South East England
1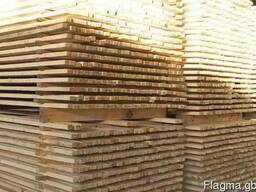 RawExgroup, LLC,

UA
Portsmouth, GB
Our company successfully works in the market of production of lumber and woodworking. The main activities of the company is the production, wholesale of lumber from wood: timber, edged board, board
Термообработка, LLC,

UA
London, GB
I offer heat-treated wood. Thermoeasine, thermosens, thermosilver and other breeds of wood. Dimensions of thermomodified saw timber according to the order. Possible manufacture of final molded
Кадук Р., SP,

UA
London, GB
End Grain Butcher Block Countertops
€
2.10
-
2.18
/pc wholesale
CIF
Alexandru Besleaga, DE,

DE
London, GB
Whatsapp, viber: German company Papier & Kanzleiware Inh. Maia Besleaga, offers wholesale A4 office paper, 80 gcm, 75 gsm, 70 gsm, Grade Premium and Grade A from the manufacturer. Delivery is carried
ЛамберРус, LLC,

RU
London, GB
We accept orders for the manufacture of lumber. No cracks. A small amount of knots. The corners of the boards without rounding. The company has several production bases in the territory of the
from
€
1,600
/cu m wholesale
Вековой Лес, LLC,

RU
London, GB
The bog oak is unique material and has no analogues. Its formation takes place hundreds of years, and the result is amazing. The bog oak is strength, hardness and nobility. In addition, it is more
£
200
-
1,100
/cu m wholesale
FCA
Томиники, LLC,

RU
London, GB
Dear colleagues. Our factory produce oak boards and beams of natural moisture by specification customers. We can also produce dry furniture preparation from beech, birch and oak by specification
Беляев В.В., SP,

RU
London, GB
The manufacturer produces and sells edged Board, not edged, dry, raw . Oak beech ash. Caucasus.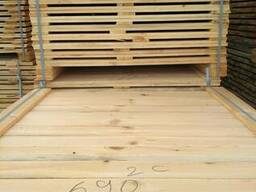 Вилута Древ, LLC,

BY
London, GB
Good afternoon. Our factory produces pallet boards. Our production capacity is 20 cubic meters per day. Disk sawing, product quality. Is it possible to cooperate with your company? In a month we
ЛамберРус, LLC,

RU
London, GB
We are a Russian manufacturer of sawn timber (lumber), and are looking for partners for long-term cooperation. We produce timber from Pine, Spruce, Fir, Larch, Oak, Birch. We can produce sawn timber
New ads
End Grain Butcher Block Countertops, London.
from £ 15 /pc wholesale
Pallet harvesting Паллетная заготовка, London.
from £ 130 /pc wholesale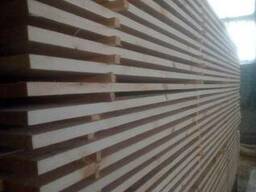 Пиломатериалы (сосна, ель), London.
€120 /cu m
Bar 95 * 95 * 3000 Pine (Grade 3), London.
€90 /cu m €85-88 /cu m wholesale
Plywood birch ФК, London.
Доска необрезная и обрезная из берёзы сухая и естественной, London.
€120 /cu m £ 120-250 /pc wholesale
×
×
"Forest Products" in regions
×
×