Board in South East England
1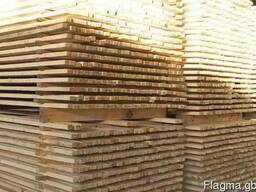 RawExgroup, LLC,

UA
Portsmouth, GB
Our company successfully works in the market of production of lumber and woodworking. The main activities of the company is the production, wholesale of lumber from wood: timber, edged board, board
Вилута Древ, LLC,

BY
London, GB
Good afternoon. Our factory produces pallet boards. Our production capacity is 20 cubic meters per day. Disk sawing, product quality. Is it possible to cooperate with your company? In a month we
Erisim, AS,

TR
London, GB
Gypsum plant Gypsum board, Gypsum powder, Gypsum plasters.... Dear Sirs, We would like to share you a shortly information on regarding to Erisim A. S. company. Our company is Erisim one of the
from
€
1,600
/cu m wholesale
Вековой Лес, LLC,

RU
London, GB
The bog oak is unique material and has no analogues. Its formation takes place hundreds of years, and the result is amazing. The bog oak is strength, hardness and nobility. In addition, it is more
£
200
-
1,100
/cu m wholesale
FCA
Томиники, LLC,

RU
London, GB
Dear colleagues. Our factory produce oak boards and beams of natural moisture by specification customers. We can also produce dry furniture preparation from beech, birch and oak by specification
Беляев В.В., SP,

RU
London, GB
The manufacturer produces and sells edged Board, not edged, dry, raw . Oak beech ash. Caucasus.
VELES-WOOD, LLC,

RU
London, GB
Good day, We sell timber edged board GOST 26002-83, grade 1-5. Breed of pine tree, KD 16-18%. Dimensions: 50x200x6000 mm 50x150x6000 mm 50x100x6000 mm 47x150x6000 mm 25x150x6000 mm 25x100x6000
Baltic Trade Group, SIA,

LV
Birmingham, GB
Wood wool cement board(fibrolite plates) GB1(300kg/m³ density) Low density plate. Main application: – Heat insulation; – Sound insulation, soundproofing; – Thermal, hydroregulation of microclimate of
€
320
/cu m DAP
€
130
-
280
/cu m wholesale
Alta Active, s.r.o.,

CZ
London, GB
Boards and bars of various sizes for your order: pine, humidity 10-22%, minimum order 40m3 per week, delivery from Ukraine on terms of FCA, DAP after payment.
Fadeeva A., DI,

IT
London, GB
Patchwork of high Italian quality. 80% cotton 20% polyester with a wide variety of colours and patterns. Both modern and classic
New ads
Peat moss absorbent for oil spill response, London.
Производим и монтируем промышленные теплицы, London.
Сharcoal, pini coal, London.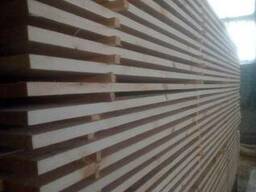 Пиломатериалы (сосна, ель), London.
€120 /cu m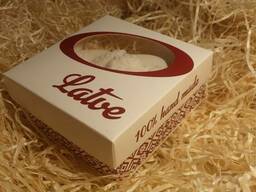 Подарочный ассортимент свечи и мыло ручной работы, London.
$2.50 /pc $0.70-3.50 /pc wholesale
Уголь древесный, London.
£ 0.30 /kg £ 0.29-0.30 /kg wholesale
×
×
×